Tweezing. I know some of you despise it, but tweezing my brows is actually one of my favourite things to do. Does that make me weird? Probably!
Finding a decent pair of tweezers though, is no easy task. I should know, I've been through about a million different sorts and the only pair that were even slightly decent were my trusty Tweezerman's. But even those didn't feel like they were working as well as they should be, I was still getting stuck with those horrible short little hairs that my Tweezerman's refused to grab! It was driving me insane.
When I heard that LaVaque tweezers were the "best pluck in town", it certainly got my attention. Here's a little info about them:
"LaVaque Tweezers stands behind its motto " Beauty requires Precision™" promising extreme accuracy with a kiss of Extravagance. Our tweezers are here to stay and we are determined to make a significant mark. With low overhead and the Best Tweezers in the industry we can strongly say it is time the public can buy a professional tweezer that is affordable. We stand behind our tweezers with the Best Guarantee: You Break'em, You Dull'em, We Replace'em ™. No Questions Asked. When you hold these tweezers in your hand you will be convinced you have a professional, quality made tweezer that is trusted pluck for pluck."
Sound impressive don't they? But everyone knows you don't really know until you try them yourself, so I was absolutely thrilled when Barry (the CEO/President of LaVaque) agreed to send me a pair to try out.
He sent me a pair of standard slanted tweezers, which came in this cute little tube: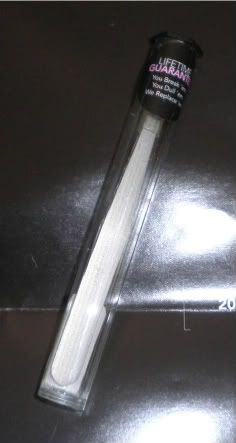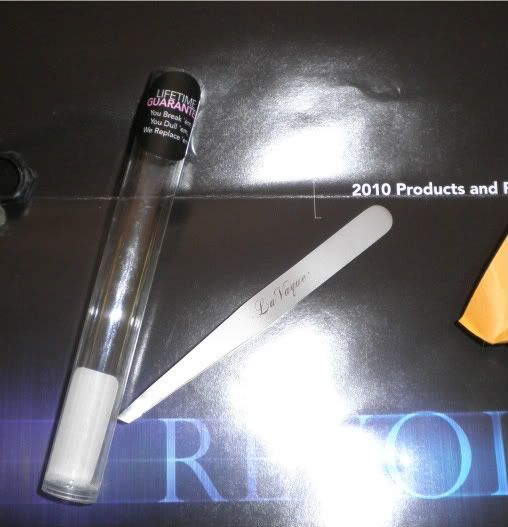 I had a few of those nasty little short eyebrow hairs that I decided would be the perfect test, so I was able to try them out straight away. To my surprise the LaVaque tweezers removed them effortlessly! I couldn't help but think it was beginners luck or something like that, so tried not to get too excited about the results.
It's been about a month since then, and I couldn't be happier with them . These tweezers don't just work the first time, they work EVERY SINGLE time. I can't believe I survived so long without them, my eyebrows have never looked so perfect!! They really do live up to all the hype and I would not hesitate in recommending them to anyone and everyone.
Do you want to score a pair of these little beauties for yourself? (Of course you do, who wouldn't?!) Just join their fan base on facebook and be in to win with Free Tweezer Monday! That's right, they give away a pair of their amazing tweezers to one lucky fan every single week. Check them out here!
Thanks for viewing!
oxo