I am sure you are all well aware now that the beauty giant, Benefit Cosmetics, has finally come to little old New Zealand.
Words can't even begin to describe how ridiculously excited I am. I have been dreaming of trying this brand since about 2008 - but have never had the chance to get my hands on it. Until now!
Goodies for us all to have a play with
Being invited to this awesome event was definitely the highlight of the month. It was held at the gorgeous Nostalgia Restaurant on Ponsonby Road, in Auckland. That was definitely a genius move on their part, because the gorgeous decor matched the beautiful Benefit packaging perfectly! I definitely felt glamourous just being a part of it all.
The night got off to a great start, I had barely stepped foot through the door and I already had a glass of wine in my hand. Now that's service with a smile! My non-alcoholic-beverage-drinking sister was treated to a glass of sparkling water, how cute is that?
Yay for nibbles!
I had the pleasure of meeting a couple of other Beauty bloggers and a lovely girl from BigLittleCity, but one of the highlights was definitely talking to all the Bene-girls and learning all their little tips and tricks. The down side however, is that I'm gonna be completely broke now - because I'm dying to have one of everything!
All set up for demonstrations - let the learning begin!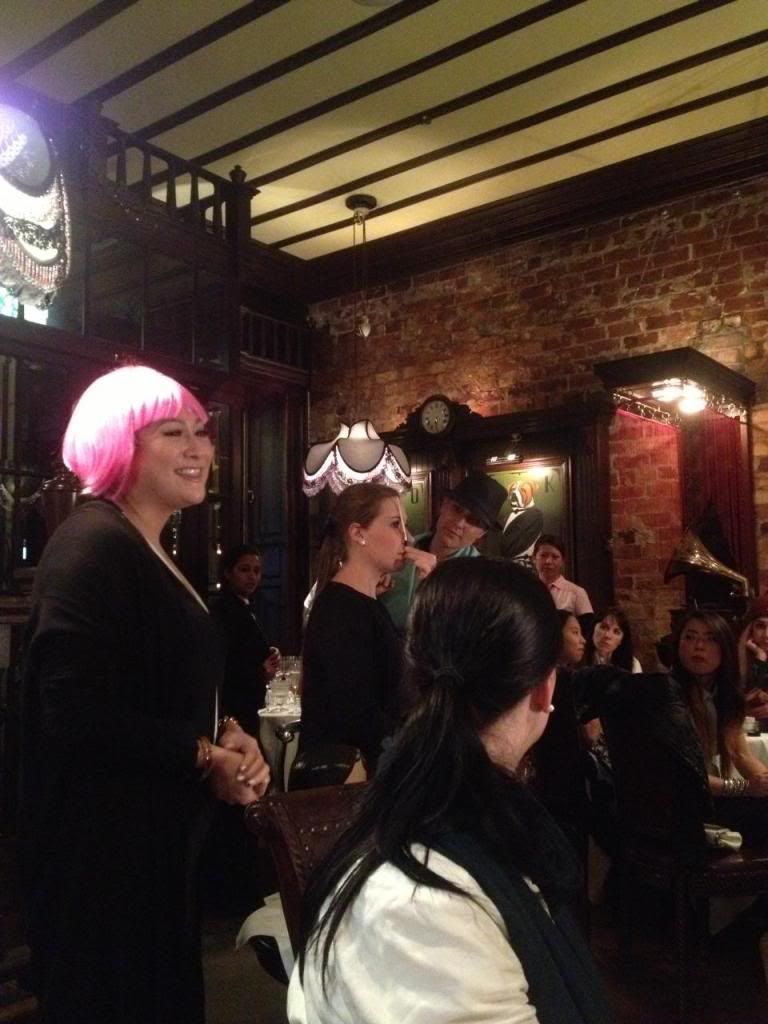 Hannah demonstrating the Benefit brow mapping technique!
At the end of the night we were all treated to an adorable little goodie bag! Yay! Presents!!!
We each got the POREfessional (sooo excited to start using this) and They're Real! Mascara. I'm dying to try the mascara, but I have another one that I'm reviewing at the moment - so I will have to try and refrain from using it just yet! Damn!
Goodiebags! Exciting!!
Inside the goodiebag! Can't wait to start using these!
Overall it was a fantastic event, and I can't thank the wonderful Gemma enough for inviting me. I am so happy to have been a part of it - and I can't wait to get into Smith & Caugheys to check out everything!
Speaking of which, Smith & Caugheys are holding a Benefit competition, where you have the chance to win not one, but THREE essential Benefit products!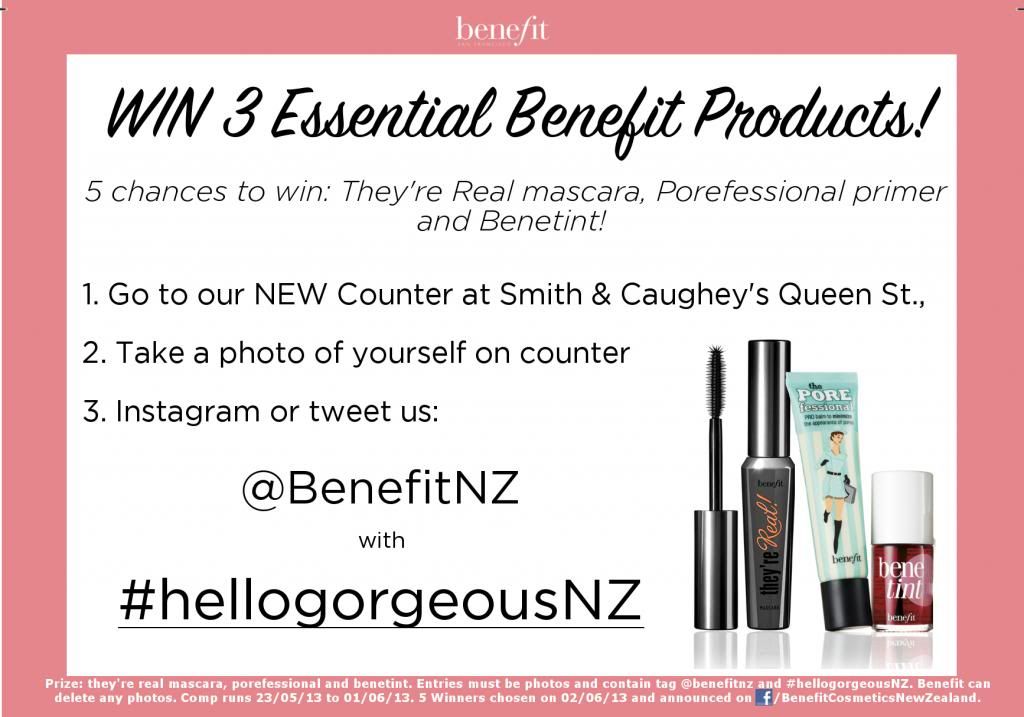 You'd be crazy not to be a part of this, so make sure you do enter!
Thanks for viewing!
oxo
Camille and I with the Bene-poodle!